Looking for a Perfect Domain Name?
Domain Registration Prices
Our domain registration price is cheap and affordable .The prices depends upon upstream providers
Need Some Help?
Call our Award-Winning Support Team.
Award-winning Support via Ticket, Live Chat & Phone Our technical support team are on hand 24 hours a day, 7 days a week.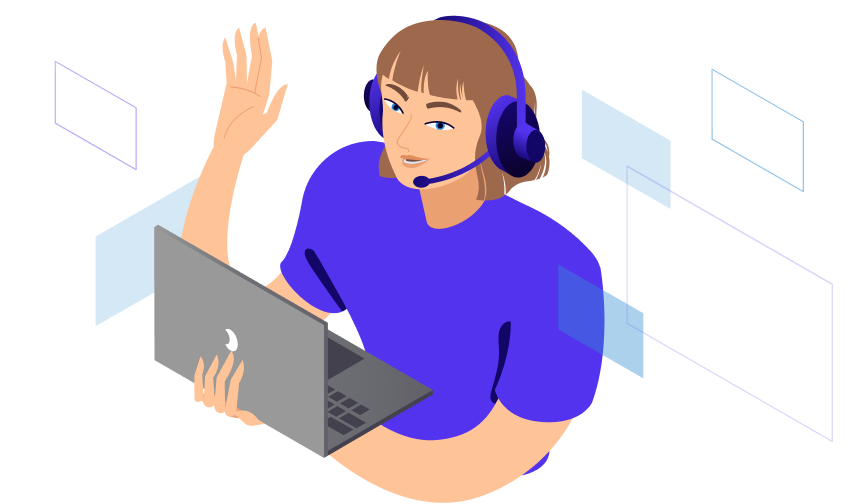 FEATURES INCLUDED
We provide domain registration with all the features for smooth operations. DNS Management
Free lifetime DNS service which allows you to manage your DNS records on our globally distributed and highly redundant DNS infrastructure. Easy to use Control Panel
Use our intuitive Control Panel to manage your domain name, configure email accounts, renew your domain name and
buy more services. Domain Forwarding
Point your domain name to another website for free! Redirect users when they type your domain name into a browser (with/without domain masking & SEO) Premium Anycast DNS Optional
You can also add premium Anycast DNS on Domain if you need fast resolving. Privacy Protection ( Optional )
You can also add WHOIS Gaurd as premium feature in domain register through us. Domain Theft Protection
Protect your Domain from being transferred out accidentally or without your permission.
Frequently Asked Questions.
Most Popular Web Hosting questions that we have been asked about domain registration.
Domain Registration in Nepal
Domain Registration is the act of giving a name or an identity to your website. The name is the one with which the users will search you on the Internet. Before you select your name, first you need to buy and register a domain. A domain registrar or domain registration site will help you with that.
And yes, the service of the domain registration is available in Nepal. There are many web hosting companies in Nepal that provide domain name registration too. Amongst all, Yoho.cloud provides the best and affordable domain registration in Nepal. It offers the cheapest domain price with popular domain extensions like .com, .net, .org, .in, and .io
Domain names can vary in length and can use any combinations of letters and numbers along with domain extensions, such as .com, .net, .org, .edu, and many more. Registration of a domain name is required before it can be used. You will be the only one whose website is displayed if someone types www.mydomain.com into the address bar. The last part of a domain name is the extension. Domain extensions are the notations at the end of web addresses that designate an Internet category or a country location. For example, in 'yohocloud.com,' the domain name extension is .com.